Join our introductory singing classes for students ages 6-10 
In this class, students will learn basic voice technique, performacne choreography, and popular repertoire kids hear on the radio!
$125/Month/Once a Week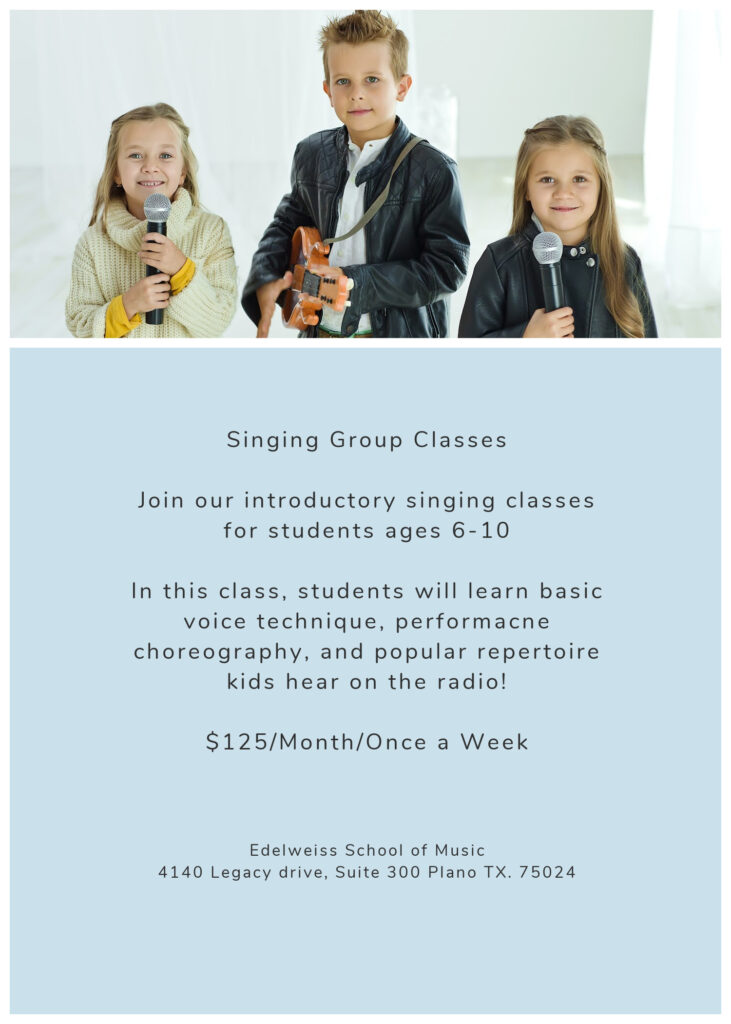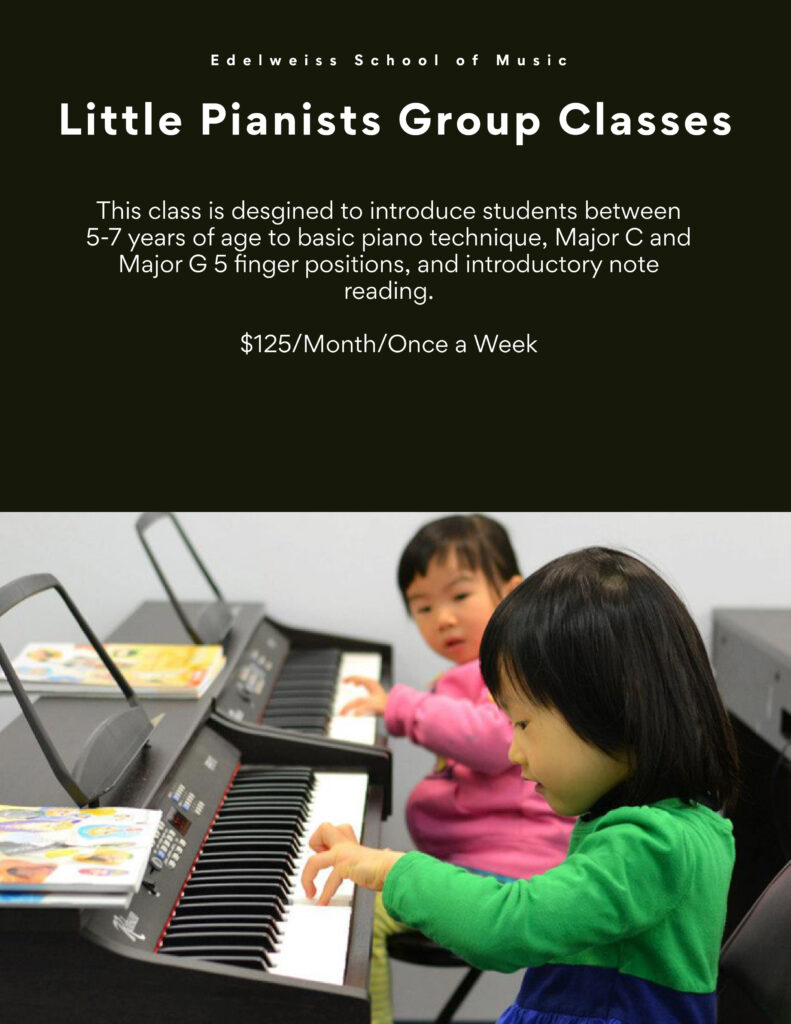 This class is desgined to introduce students between 5-7 years of age to basic piano technique, Major C and Major G 5 finger positions, and introductory note reading. 
$125/Month/Once a Week
Duration: 60 minutes

In this class beginner students will learn basic strumming techniques, note reading and chord exploration. 
$125/Month/Once a Week
Ages 6-10
Duration: 60 minutes