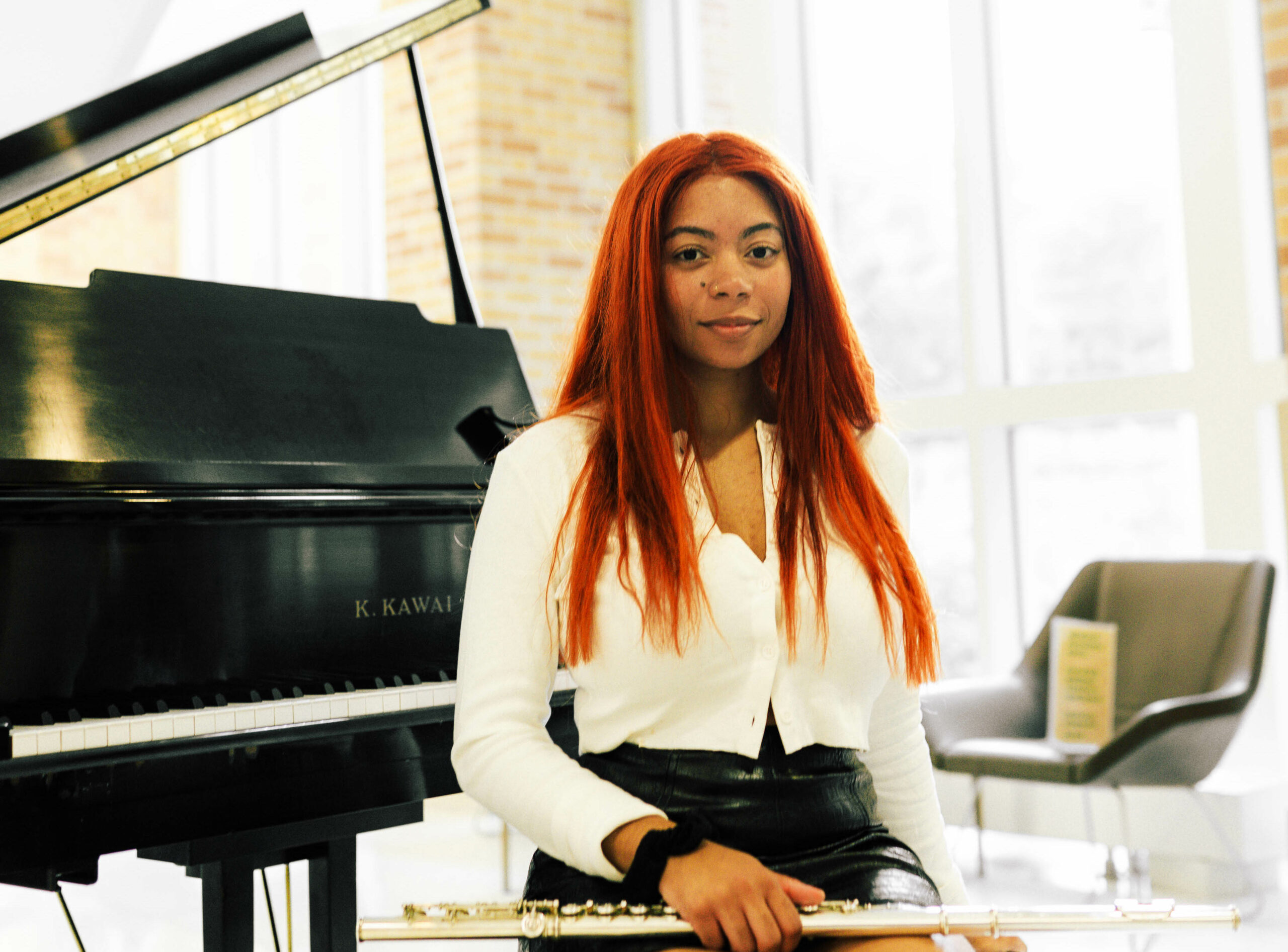 Behind the flute is Nia Luz Foster. She is a young flute artist that graduated with her Bachelors degree from the University of North Texas. She has performed in South America, Europe, and is still actively performing all around the United States. She hopes to perform on her fourth continent in 2022.
Her goals in music are to expand inclusivity in classical music, bridge a gap she feels is between classical musicians and popular music artists, and conduct research studying the links between psychology and music. In research, she hopes to establish routes for managing mental health with music, with an emphasis on those dealing with disorders associated with trauma. Her enthusiasm with mental health shines through in her private teaching. Her students are empowered to learn how to speak to themselves in a way that encourages longevity in the craft.
When she is free, Nia Luz enjoys spending time with her two sons, creating social media content, and eating out at new food places. Nia Luz credits her Instagram, @NiaNiaBoBiaFlute, for deepening her music community during the pandemic.
https://www.instagram.com/p/COZFsKPAGjJ/?utm_source=ig_web_copy_link
Individualized Lesson Plans
Learn with a customized music curriculum designed to fulfill your goals
Choose to test on a State or International level
Perform at private recitals or Festivals