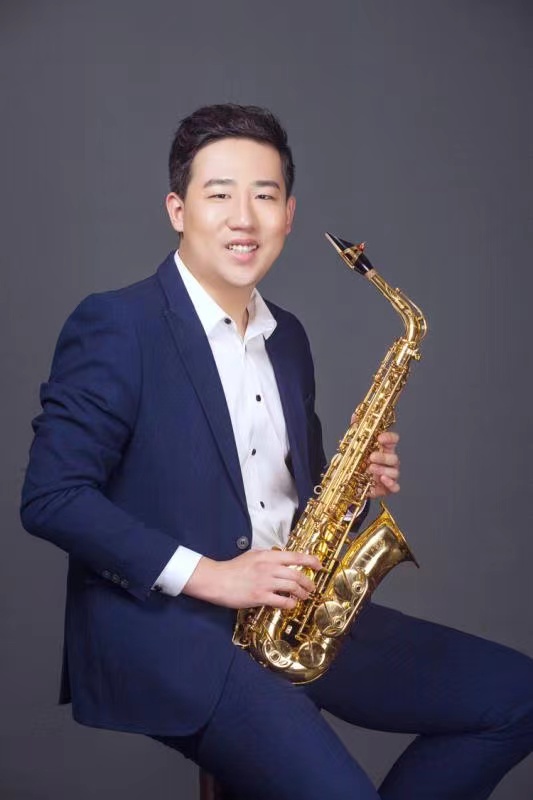 Shusheng Wang is currently a DMA student at the University of North Texas in classical saxophone performance. Prior to this, he  graduated from China Conservatory of music (2013-2017), where he received his Bachelor of Musical Arts in saxophone performance. In 2017, he was admitted by New England Conservatory of Music and graduated with Master of Music in saxophone performance in 2019.
As a chamber musician and soloist, Shusheng's accomplishments include national and international recognition at  world competitions, including third place at the 13th Chamber Music Ensemble Competition of the Central Conservatory of Music in 2015, third place at the American Classical Young Musician Award, second place winner at the MAP international music competition in 2021, and first place at the 2022 King's Peak international music competition of soprano saxophone, and finalist at the American Virtuoso International Music Competition.
Shusheng has also performed as a principal saxophonist with orchestras and bands. In 2018, he performed Rachmaninoff, Symphonic: Dance, Op.45 with New England Conservatory Symphony Orchestra as an alto saxophone principal at the Jordan Hall. From 2019 to 2022, Wang has performed as the soprano and alto saxophone principal with University of North Texas Symphony Orchestra.