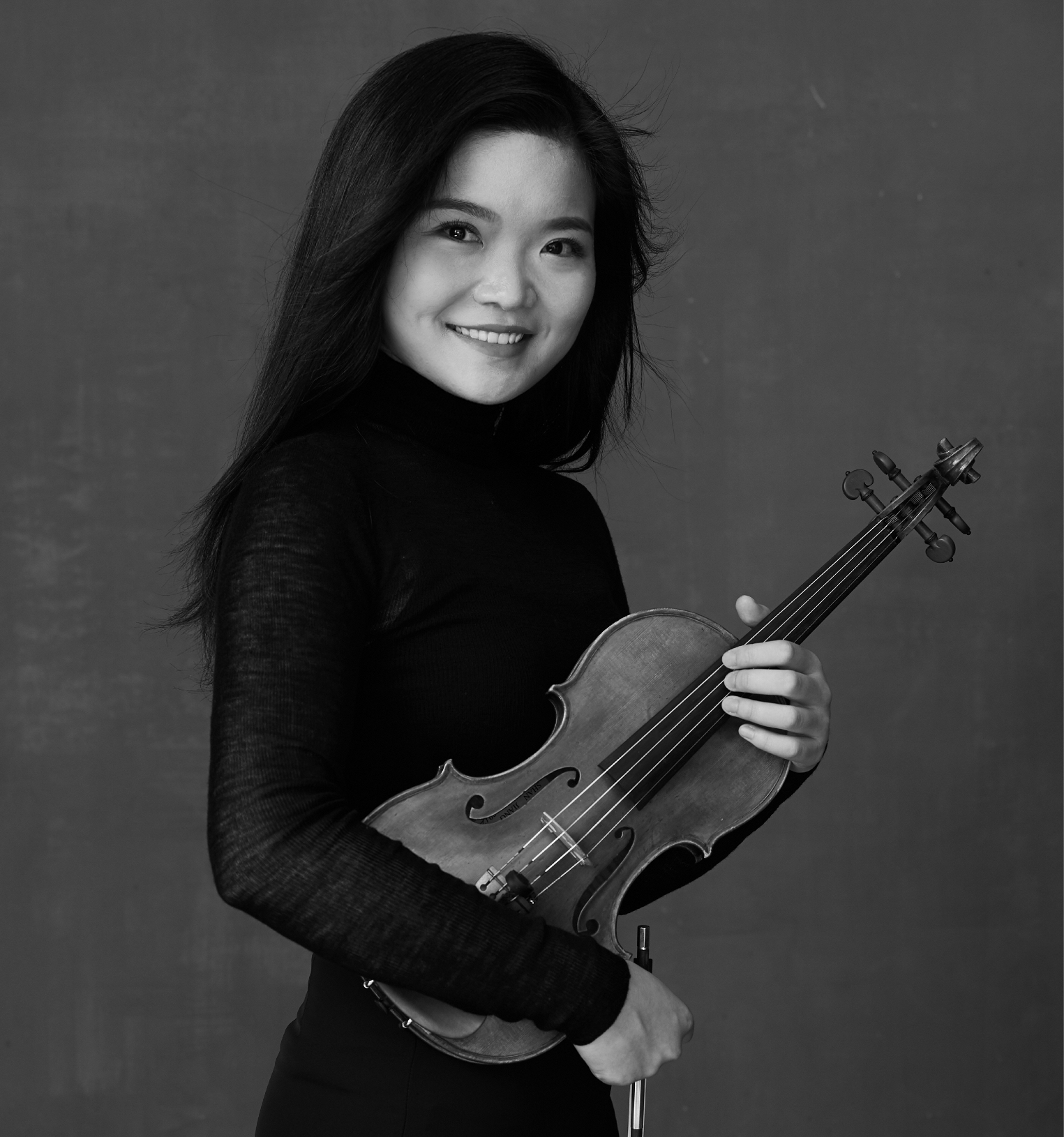 Violinist Yirong Tang started violin training at age 4. In 2010, she moved to Beijing to study with Prof. Chai Liang, the director of strings department in Central Conservatory of Music in China. With four-year Merit Scholarship, she was admitted into Renmin University of China for her Bachelor Degree, majoring in violin performance with Prof. Ya-Wei Cheng and was awarded the Outstanding Graduate of 2016 in RUC.
As a recipient of Dean Scholarship, Ms. Tang started her Graduate Artist Certificate in violin performance with Prof. Philip Lewis in the University of North Texas. During UNT time, she had several successful solo recitals and won the first prize of "UNT Chamber Music Competition" in 2017 and the Third Prize of "International North Competition" in 2021.
By being admitted into the Josef Gingold Chamber Music Festival of 2020, PRISMA Music Festival of 2020, and Online Solo String Intensive in 2020, Ms. Tang received guidance from Prof. Danwen Jiang of Arizona State University, Annie Fullard (Cavani String Quartet), and etc. As an active performer, she is also playing with several orchestras in DFW area, such as Las Colinas Symphony Orchestra, McKinney Philharmonic Orchestra, Monroe Symphony Orchestra, etc.
Ms. Tang has accomplished her Masters Degree of violin performance at UNT in 2020. Currently, she is pursuing continually her doctorate in violin performance at the University of North Texas with Prof. Philip Lewis.
Individualized Lesson Plans
Learn with a customized music curriculum designed to fulfill your goals
Choose to test on a State or International level
Perform at private recitals or Festivals