Online lessons are accessible to students who live far from the school and/or prefer to play from the comfort of their home. Especially with the summer coming and kids being stuck at home, online music lessons provide an engaging activity and a fun learning experience. In addition, the children of our current generation are wired to technology and smart devices.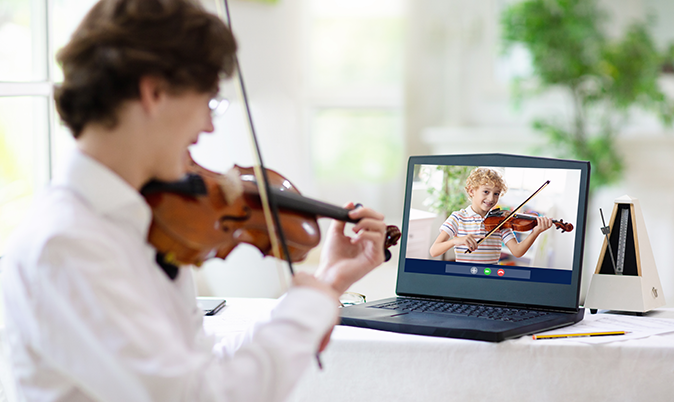 For some, this might be an incentive to look forward to use their favorite music app or device to practice their instrument. We are here to cater towards the needs of every individual.
Online music lessons are a live interaction with your qualified teacher, which benefit the student by receiving prompt and immediate feedback. Unlike pre-recorded music training videos, live online lessons provide an integration of accountability and goals, set between the teacher and the student.
Watch Some of Our Remote
Online Lessons
This is a violin online lesson demo
created by Edelweiss School of Music,
in Plano, Texas.
Here is an example of an Online Cello
Lesson with our Teacher Patricio
Gutierrez and his student Caden.
We are helping students from these ISD's:
Carrolton ISD
McKinney ISD
Frisco ISD
Plano ISD
Allen ISD