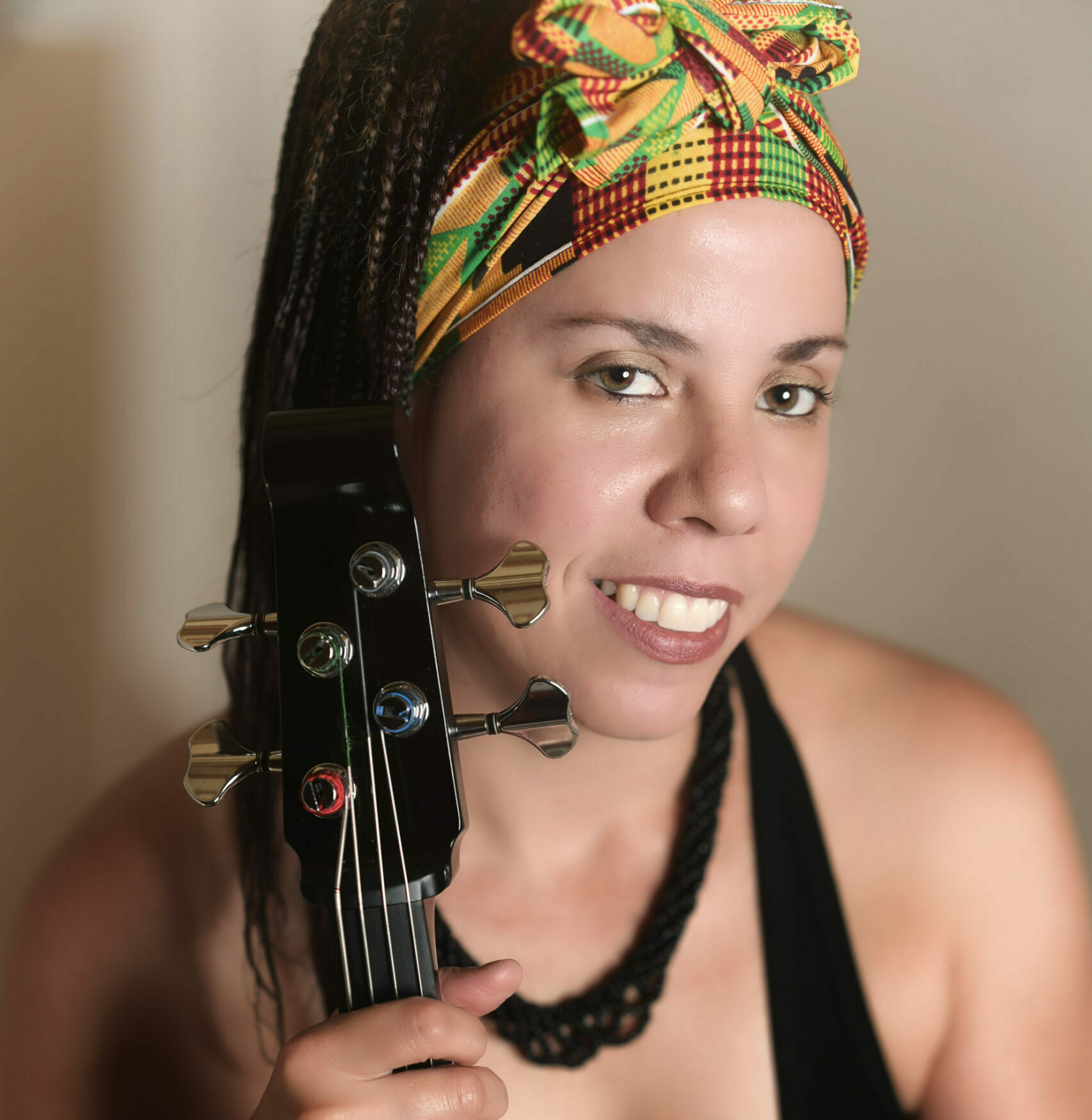 Cellist, Elis Ramos, was born in Havana, Cuba on January 12, 1984. She completed her bachelor's degree studies at the Superior Institute of Art in Havana, Cuba with Professor Vladimir Drobatschewsky, from Germany. She has won numerous competitions in her country, including the first prize in the National Competition "Amadeo Roldán", with mention of the best interpretation of Cuban music, and the first prize in the UNEAC competition held in 2001.
Between 2001-2005 she performed in the National Symphony Orchestra of Havana, Cuba. In 2005 she was a member of the Ars Longa baroque music ensemble under the direction of Teresa Paz, where she played baroque violoncello, viola da gamba and violone. She had the opportunity to visit various countries with this group such as Venezuela, Slovenia, Spain, France, Colombia, México, and Italy, where she participated in festivals and concerts respectively. In 2002, she was invited by Claudio Abbado, one of the most important and prestigious international conductor, to play with the "Simón Bolívar" Youth Orchestra in Venezuela.
In 2012, she completed her studies at Lynn University, Conservatory of Music in Boca Ratón, Florida, under the guidance of the Professor David Cole. At Lynn University, she obtained an Artist Diploma in her instrument. She completed her doctoral degree in Education with concentration in Organizational Leadership in 2017 at Nova Southeastern University, Florida. Then she finished her master's degree in music at the University of Akron, Ohio under the guidance of Paul Kushious, member of the Cleveland Orchestra. During her master's degree she obtained an award for being the best string player at the university.
Elis has played with several orchestras in the United States as Symphony of Americas, Palm Beach Orchestra, Miami Symphony, and Puerto Rico Symphony. She is currently living in Dallas, Texas and she plays with Las Colinas Symphony Orchestra. The aspirations of Elis are to develop her career playing with a symphony orchestra in the United States, in addition to work as a teacher with any music faculty in a university.
Individualized Lesson Plans
Learn with a customized music curriculum designed to fulfill your goals
Choose to test on a State or International level
Perform at private recitals or Festivals