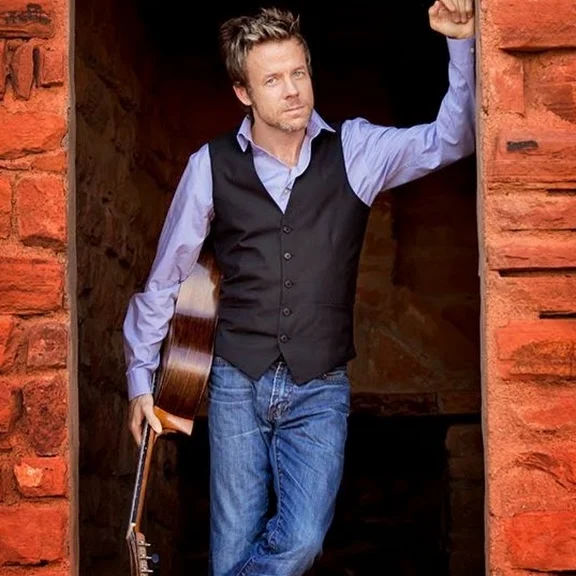 Guitarist Kasey Carmody received his Masters degree in Classical Guitar Performance at the University of Nevada, Las Vegas where he studied with renowned concert artist Ricardo Cobo. He has been a sought after performer and teacher since moving to Las Vegas in the year 2000.
Although Carmody's main focus has been classical guitar, he has performed in many diverse musical genres including broadway, country, gypsy jazz and rock. Notable performances are lead guitar electric,,acoustic and classical parts for the hit musical Matilda, the country act Jill and Julia, frequent solo classical guitar appearances at venues such as The Bellagio, Ceasar's Palace,The Park, Wynn, Paris, Lake Las Vegas, and many others. Mr. Carmody has also collaborated with grammy winning classical and rock composer CF Kip Winger, to give the second world performance of the composers piece for guitar and orchestra, Windrunner, with the College of Southern Nevada orchestra.
He has served as adjunct music faculty at the College of Southern Nevada for over 15 years and extensively as a guest adjudicator, at both the collegiate and high school level. Carmody has studied with and or performed in masterclasses with such notable classical players as Christopher Parkening, Angel Romero, Eduardo Fernandez, Carlos Barbosa Lima, Roland Dyens, and Bruce Holzman. He has also studied jazz guitar with both Joe Lano, and Michael Anthony. Carmody interests outside of music. A recent transplant to the Dallas area he enjoys staying fit, exploring nutrition, reading, and spending time with his wife, stepson and two dogs, Wolfgang and Skipper.
Individualized Lesson Plans
Learn with a customized music curriculum designed to fulfill your goals
Choose to test on a State or International level
Perform at private recitals or Festivals