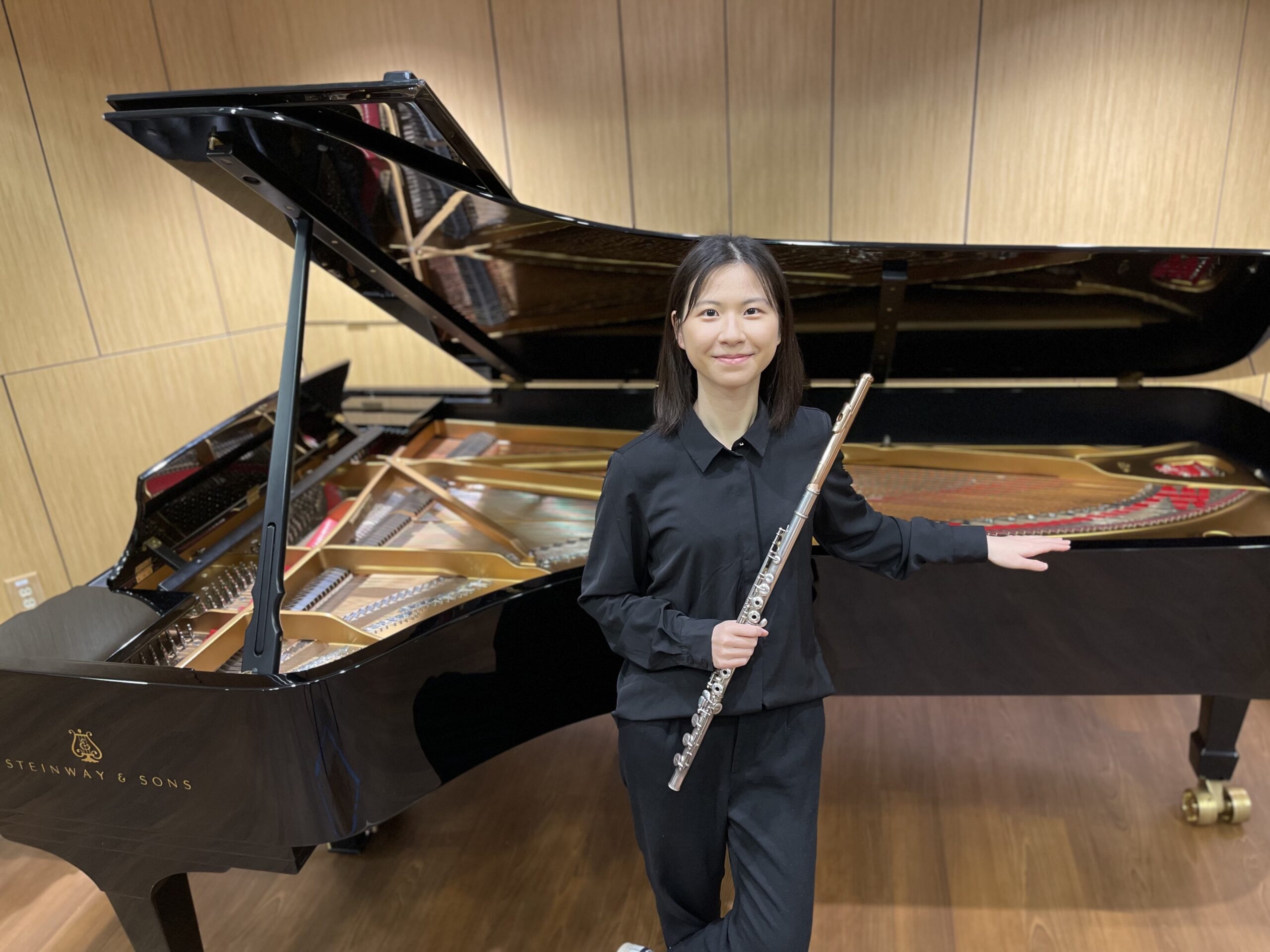 A doctoral student at the University of North Texas, College of Music, flutist Lindsay(Jiaqi) Li was born in China in 1996 and began her musical studies on piano at age four. She started learning flute at age eight with her cousin, Ms. Wei Cai, who is currently a flute teacher at Shenzhen Arts School in China.
Lindsay received her Master's Degree at the University of North Texas in the studio of Dr. Mary Karen Clardy. In Summer 2022, Lindsay began her Doctoral studies with Dr. Mary Karen Clardy at the University of North Texas as a recipient of the College of Music's George Morey Memorial Flute Scholarship. During her years as a graduate student at UNT, Lindsay participated in numerous ensembles and orchestras, ncluding in the center for Chamber Music Studies, the Concert Orchestra, and the Opera. She played as a co-principal flutist of the UNT Concert Orchestra during 2021-2022. Lindsay was chosen as principal flute to perform L'elisir d'amore with the UNT Opera in Spring 2022. Lindsay also plays in numerous chamber music groups at UNT, including the woodwind quintet, woodwind trios, and string trios. Additionally, she also studied conducting as her related field with Clay Couturiaux, Eugene Corporon, Andrew Trachsel, and Daniel Cook at UNT. She participated as a conductor in the North Texas Conductors Collegium in Summer of 2020.
Li previously studied with Ms. Bin Liu at the South China University of Technology in Guangzhou, where she completed her Bachelor's degree. She also remained studying with the Central Conservatory of Music professor, Guoliang Han, as a private pupil during her undergraduate years in China. During her studies at the South China University of Technology, she founded and played as the flutist in Nine-Thirty Woodwind Quintet which was sponsored by the SCUT College of Arts. She has arranged and performed in over 30 concerts for the Nine-Thirty Woodwind Quintet during the four years, and the quintet also won the second prize in the 2018 Hummingbird Music Awards-China Youth Music Competition.
Individualized Lesson Plans
Learn with a customized music curriculum designed to fulfill your goals
Choose to test on a State or International level
Perform at private recitals or Festivals