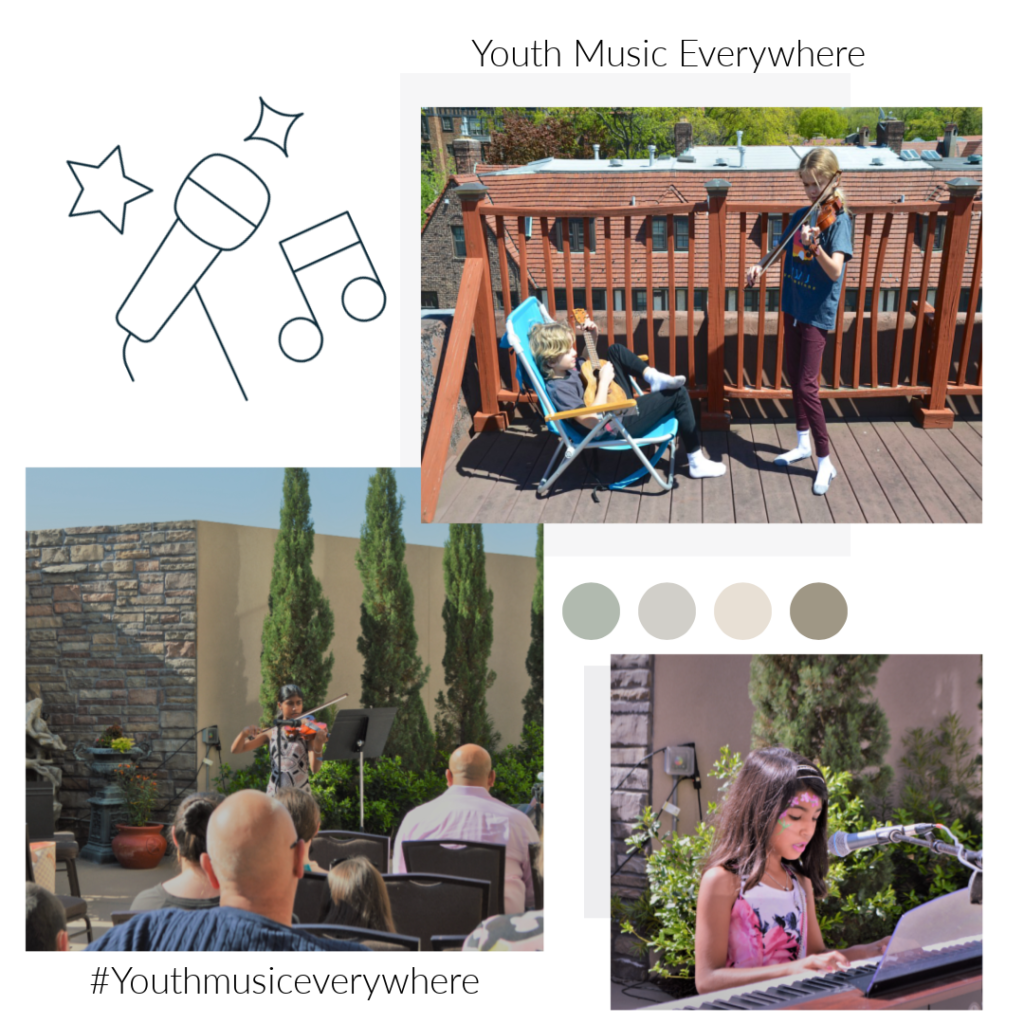 As musicians, our inner artists often thrive when faced with adversity and struggle, and this has certainly shown during the past year or so. The COVID-19 pandemic has pushed us to think outside the box and create new opportunities to keep music performance alive with non-traditional settings for musical performances. Young musicians can still perform in a variety of landscapes—whether a picturesque park or gazebo, a safe rooftop, the deck of a boat, or the patio of a restaurant, the sky's the limit!
Youth Music Everywhere is a movement coined by Victoria Gorpin, the director of Edelweiss School of Music located in Plano, Texas. The purpose of Youth Music Everywhere is to allow aspiring young musicians to release inhibitions and perform in places where a regular concert is not usually expected. These days, music isn't being performed in concert halls or auditoriums, so we need to get creative. There are many benefits to performing in non-traditional settings. Spending time outdoors is excellent for mental health; it allows us to connect with the surrounding nature, the wind, the sun, and the distinct colors of natural objects or plants. Practice makes perfect, but external inspiration drives our desire to find deeper meaning in our music performance.
 In addition, introducing striving musicians to explore non-traditional performing venues brings new excitement into their lives and their families. The world is changing; we will make the necessary changes to keep discovering avenues that promote creativity to keep the young generation healthy and  happy. To keep music education and performance alive, join us in our movement today. Share your ideas for uncommon youth music performance spaces with us using the hashtag #youthmusiceverywhere.